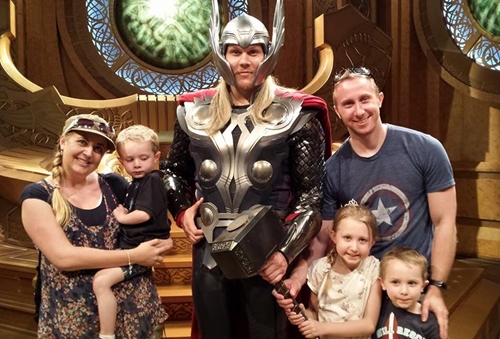 What destinations do you specialize in? Any areas of specialty?
Disney Destinations, Sandals and Beaches, Universal. I work with honeymooners, traveling with children, traveling with allergies, and large group/multifamily trips.
Tell us a little about your family.
 I met my husband in high school…at band camp…yes we have heard all the jokes! We have now known each other for nearly 20 years…omg 20 years…and been married for 11 years. We have 3 beautiful children (8, 5, and 4). Our fur babies include two dogs (a miniature poodle and corgi mix) and a kitty.
What is your favorite Disney ride?
I have to pick one? Pirates of the Caribbean
Anything else you want to tell us about?
I work very hard for each and every one of my clients giving them the same attention of detail that i give to my own trips.
Would you like more information about a vacation?
Have a question that you would like me to answer?
Sign up for all the latest news and discounts!