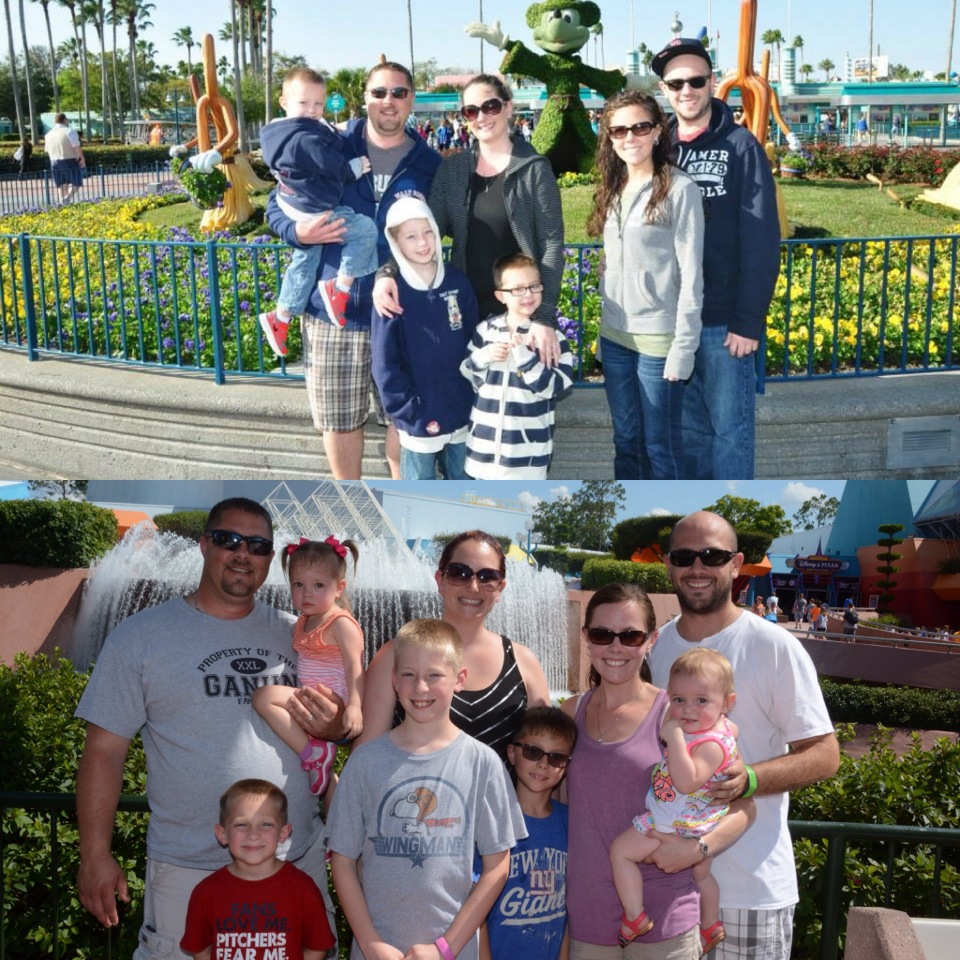 Why did you decide to become a travel consultant?
I first became interested in becoming a travel consultant when I couldn't stop talking about the amazing time I have at Disney World.  I am lucky enough to live in sunny Florida and have an Annual Pass, which allows me to take day trips to the parks every few weeks.  Before moving to Florida, my husband and I would take week long trips in the spring staying right on Disney property.  Many of my family and friends began asking questions about taking their own vacations, what activities and dining to choose, and the in's and out's that I was figuring out being surrounded by Disney all the time.  I soak up as much Disney information as I am able to find!  I want to be able to share more than my experiences and information, so I decided I want to help others plan a memorable Disney vacation for themselves.  I have been taking my daughter to the parks since she was a year old every few weeks.  Whether it is a week-long vacation, or a day trip while visiting Florida or with your own annual pass, there are always magical moments to be had at Disney World.
Tell us about your favorite vacation.
My favorite vacation was my first trip back to Disney World as an adult in 2013.  I went with my now husband, sister-in-law, brother-in-law, and my three nephews.  It opened my eyes to an ALL-NEW type of vacation with family.  Traveling to Disney after years since I was last there, while also seeing it through the eyes of my nephews, made it one of the best vacations of my life!  We all had so much fun together making memories that it made me realize that I wanted everyone to experience this feeling of pure joy and happiness of revitalizing the soul on a vacation where you can truly be a kid again.  Our families were able to have a Disney vacation together again last year (2016), each of the families adding a little girl to this trip!!  There truly is nothing like a Disney vacation with family and I look forward to many more of these cherished trips.
Tell us a little about your family (spouse, children, pets)
I am a stay at home mom taking care of my beautiful daughter, Cora.   My husband, Clayton, and I have been together for 10 years, married for almost 4.  We have two dogs- Desoto, a 7 year old blue nose pit bull, and Lady, a 5 year old Shiz Tzu mix.
What is your favorite Disney ride?
Pirates of the Caribbean, hands down!  This was my favorite ride when I first visited Disney World as a kid and it is the first ride that I will book a FastPass for and go to when I get to magic kingdom to this day.  It is also my husband's favorite ride and now has become our daughers favorite as well.  As soon as she hears the music at the entrance to the ride she screams with excitement and begins to dance to the music.
Are you ready to start planning your next adventure?
Sign up to stay connected!